Ignition Repair In Maricopa County, AZ
Need ignition repair in Maricopa County? You've come to the right place! Affordable Security Locksmith And Alarm is an expert automotive locksmith in Phoenix, AZ. We can install and repair car ignitions and motorcycle ignitions too. Our Phoenix mobile locksmith service will come to your location anywhere in Maricopa County and fix your ignition problem in a jiffy.
Is your car key getting hard to turn in your ignition? Call us now for Ignition Repair or Ignition Replacement before it's too late!
Here are some key warning signs that you need ignition repair or ignition replacement:
Difficulty in turning ignition key

Key sticking in the ignition

Key locked in accessory position or on position
Unable to remove car key from ignition.
If your ignition is doing any of the things described above, give us a call for a free quote for ignition repair. We have repaired and replaced thousands of car ignitions. Let us repair your ignition too!
When your key doesn't turn in your ignition, don't take your car to the dealer or the car mechanic to replace your ignition.  We specialize in keys, they specialize in cars!
Often we don't actually need to replace your ignition, we can service and repair the ignition saving you a lot of money.  Even if we do need to replace the ignition we are often several hundred dollars cheaper than the dealer.
– You may not actually need ignition repair! The first thing we look at when you are having trouble with your ignition is your car key.  Over time car keys wear out from use. If it looks like your key is excessively worn we can decode your current key and cut you a fresh key.
Maybe you do need ignition repair after all. If the new key does not work we can disassemble your lock and replace the tumblers. If that still doesn't work we can replace the ignition. 
As a courtesy to our customers, when you use our service to replace your ignition, we rekey the ignition back to your original key. You don't want to carry separate keys for the doors and trunk and the ignition.
We have the skills to rekey your ignition, many of the dealers and mechanics do not. The simply sell you a new ignition and put it in your car!  We can come to you, wherever your car has left you stranded.  No need to pay for the tow to the shop!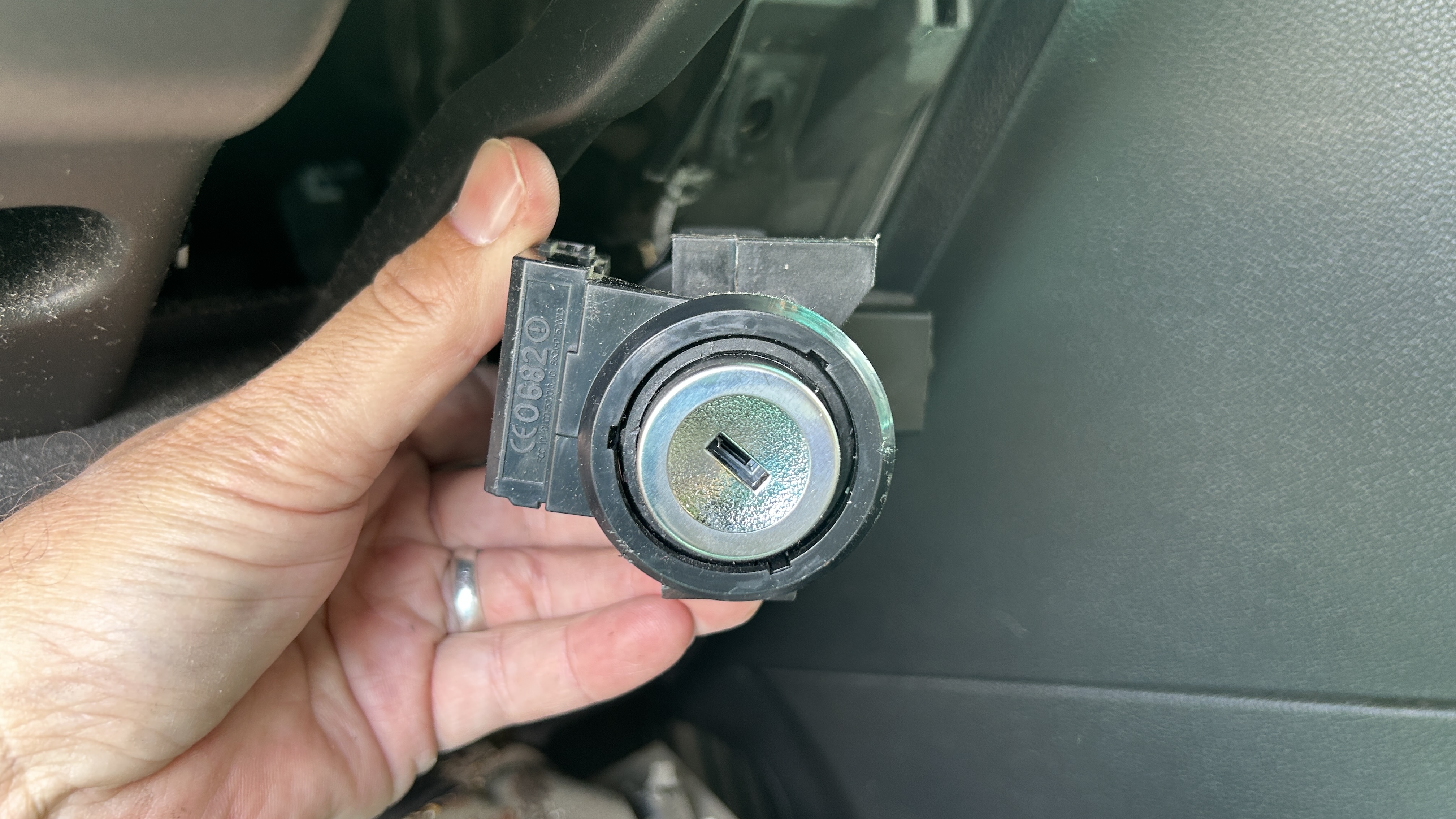 Ford Focus Ignition Replacement
One of the most common vehicle that needs ignition replacement is the Ford Focus ignition. If you have a 2000-2007 Ford Focus with a sticking ignition, you will probably need a replacement not an Ignition Repair. Dry your tears, you are not alone (I know, that doesn't probably make you feel any better about the piece of junk.) Millions of other Ford Focus owners have already had to replaced their ignition. You are actually lucky yours lasted until now. You came to the right place for an experienced automotive locksmith. We have replaced hundreds of Ford Focus ignitions.
Dodge Ignition Repair/ Replacement & Chrysler Ignition Repair/ Ignition Replacement
Other common ignitions that need replaced or repaired are 2000-2010 Dodge Ignitions and Chrysler Ignitions. We usually replace a Dodge Ignition or Chrysler ignition a few times a month. Any ignition with a sidebar has a built in flaw that causes that ignition to wear out more frequently than other ignitions. We can repair or replace that ignition for you.
Honda Ignition Repair & Honda Ignition Replacement
Do you have a 2003-2013 Honda?  There is a good chance that you will need to repair your Honda Ignition. We have seen the dealer charges upwards of $600 for some of these ignitions. We are much cheaper for Honda Ignition repair and we come out to you. Don't pay more than you have to! Give us a call for a quote!
Toyota Ignition Repair & Toyota Ignition Replacement
Do you have a Toyota with an ignition issue? This day was bound to come for you, the day your Toyota ignition would leave you stranded or frustrated.
One of the main issues we see with Toyota ignitions is the faulty design of the Toyota ignition cylinder. Because most Toyotas do not have dust covers on their ignitions dirt and dust accumulate inside the cylinder and get between the key springs and wafers. The second probable cause for a stuck Toyota ignition is a bad key copy or worn out key. A worn key can gradually damage the wafers and housing of the cylinder until it just gets stuck. The third and most likely cause for ignition lock-out on a Toyota is a failure of the split wafer system. Toyota added a security feature to their locks that is basically a wafer (2 in a cylinder at positions 4 and 7) that is split in half and sits on the same cut positions in a given key. In many of the repairs we do we find this is the cause of ignition failure. One of the split wafers overlaps another one and prevents the key from turning.
Don't pay more than you have to! Give us a call for a free quote!
If we didn't specifically list your car, that doesn't mean we aren't experienced or able to do your Ignition Repair. 
We make provide ignition repair for the following vehicles: