Eviction Locksmith In Maricopa County, AZ
Eviction locksmith services in Maricopa County, AZ. Affordable Security Locksmith And Alarm provides reliable home eviction locksmith services and commercial property (office /retail store) eviction locksmith services.
As a landlord or rental property owner, you may have to evict a tenant from time to time. Although it is never a pleasant experience, it is still a fact of life where the rental industry is concerned. If you are a property manager or owner, you need to handle evictions properly.
If the situation is serious enough, a sheriff eviction may become necessary so that they can escort the tenant off the property. The staff at Affordable Security Locksmith And Alarm is experienced at sheriff eviction and police permitted locksmith services. We have been assisting numerous landlords and rental property owners with a full range of professional locksmith services.
Eviction Locksmith for Changing Locks
There are times when you just can not trust the previous tenant to be responsible, or even civil. Evicted tenants are often angry and vindictive, even when evicted for good reason. So, it's always best for the land owner or building manager to hire a good eviction locksmith service to change the locks to be sure that the previous tenant will not have access. You can also have your locks rekeyed instead of replacing the hardware.
Even if the vacancy is filled almost immediately, there is still the fact that there is someone who is in a dire enough situation to have been evicted running around with the key to someone else's, namely your new tenant's, home. That is just a bad situation waiting to happen.
In situations where the tenant has not yet left the property, but is either being very destructive or not paying rent, an eviction locksmith service can change the locks so that the tenant cannot regain entry to the property. This option should only be used in extreme circumstances. Laws must be carefully followed in such situations, and the laws vary widely from state to state.
Although it may be tempting to change the locks on a tenant that has just plain rubbed you the wrong way. Don't do something that will end up costing you more money in the long run in legal fees if the law is on their side. Our eviction locksmiths are well aware of the laws related to eviction locksmith services.
If you determine that an eviction locksmith service is your best option, give us a call so we can get out there and help you secure your property.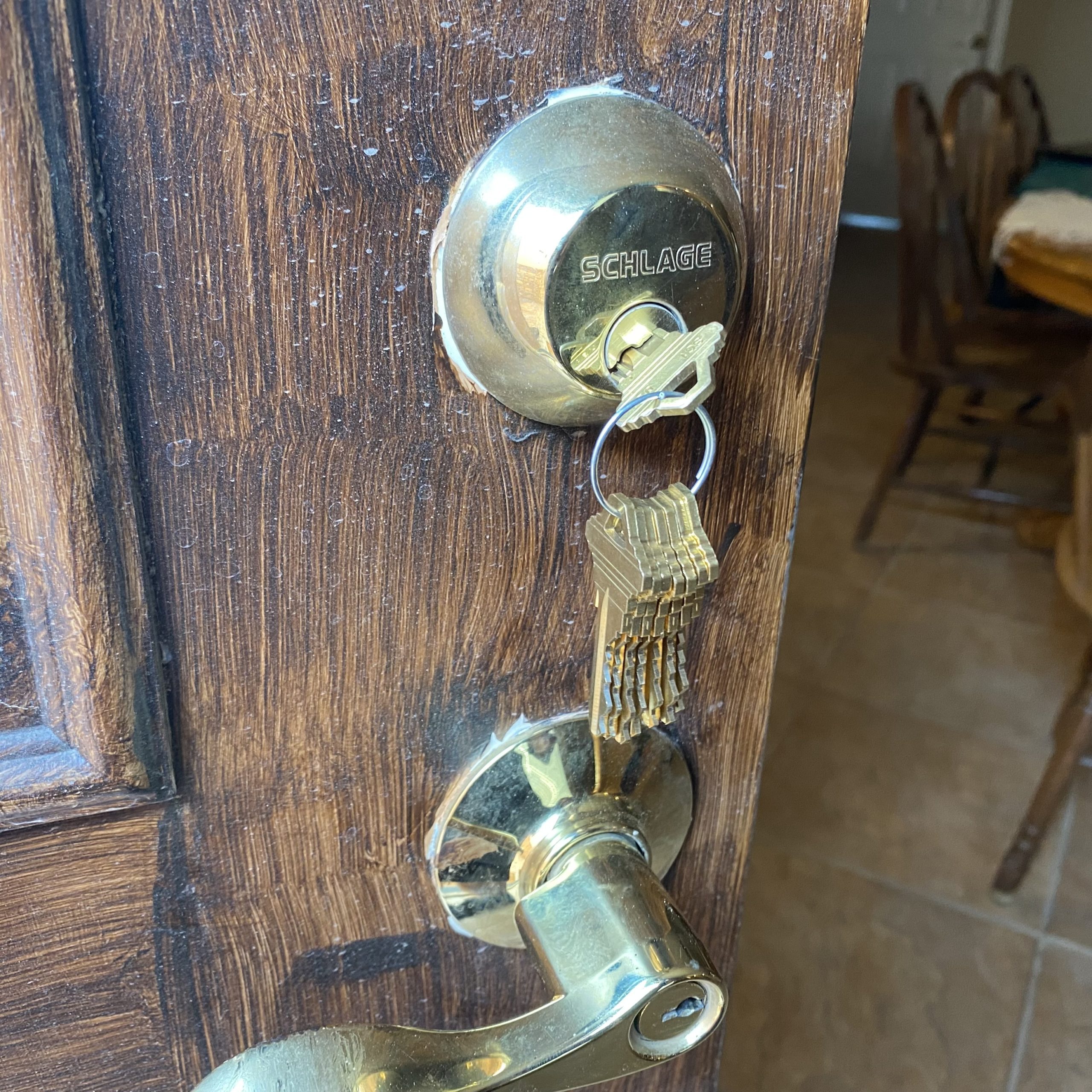 We provide eviction locksmith services for the following areas in Maricopa County: Avondale , Buckeye, Carefree, Cave Creek, Chandler, El Mirage, Fountain Hills, Gila Bend, Gilbert, Glendale, Goodyear, Guadalupe, Litchfield Park, Mesa, Paradise Valley, Peoria, Queen Creek, Scottsdale, Surprise, Tempe, Tolleson, Wickenburg, Youngtown, Aguila, Arlington, Cactus Forest, Komatke, Morristown, New River, Wittmann
Our eviction locksmith services for changing locks and rekeying are available in entire Maricopa County, including zip codes 85003, 85004, 85006, 85007, 85008, 85009, 85012, 85013, 85014, 85015, 85016, 85017, 85018, 85019, 85020, 85021, 85022, 85023, 85024, 85027, 85028, 85029, 85031, 85032, 85033, 85034, 85035, 85037, 85040, 85041, 85042, 85043, 85044, 85045, 85048, 85050, 85051, 85053, 85054, 85083, 85085, 85086, 85087, 85201, 85202, 85203, 85204, 85205, 85206, 85207, 85208, 85209, 85210, 85212, 85213, 85215, 85224, 85225, 85226, 85233, 85234, 85248, 85249, 85250, 85251, 85253, 85254, 85255, 85256, 85257, 85258, 85259, 85260, 85262, 85263, 85264, 85266, 85268, 85281, 85282, 85283, 85284, 85286, 85295, 85296, 85297, 85298, 85301, 85302, 85303, 85304, 85305, 85306, 85307, 85308, 85310, 85331, 85335, 85338, 85339, 85340, 85353, 85373, 85374, 85375, 85379, 85381, 85382, 85383, 85387